T2:Controller
If pilots are the free spirits of the skies then air traffic controllers are the guardians of sanity. Our ATC application brings you all the thrills and challenges of being an air traffic controller, but in the safety of a virtual world. T2:Controller is an advanced feature-rich air traffic management application for use in conjunction with the T2:Network – putting you in control of the virtual skies.
Traffic monitoring
Adaptors may be used to feed aviation data from external sources such as ADS-B into T2:Controller to create a real-time aircraft traffic monitoring system. Alternatively you may use archive data streams to help analyse traffic patterns or aircraft movements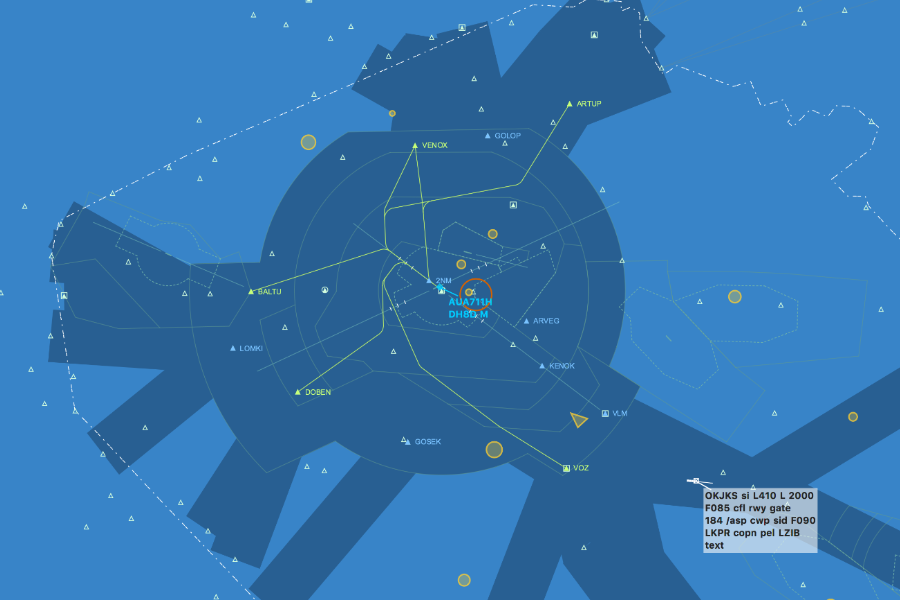 Customisation
Limitless control of map layers and label themes allow the creation of accurate representations of real-world radar systems. Insert views enable multiple radar windows to be used with single or multiple monitors.
Always on ATIS
Airport based ATIS is permanently available to enable the use of realistic localised information.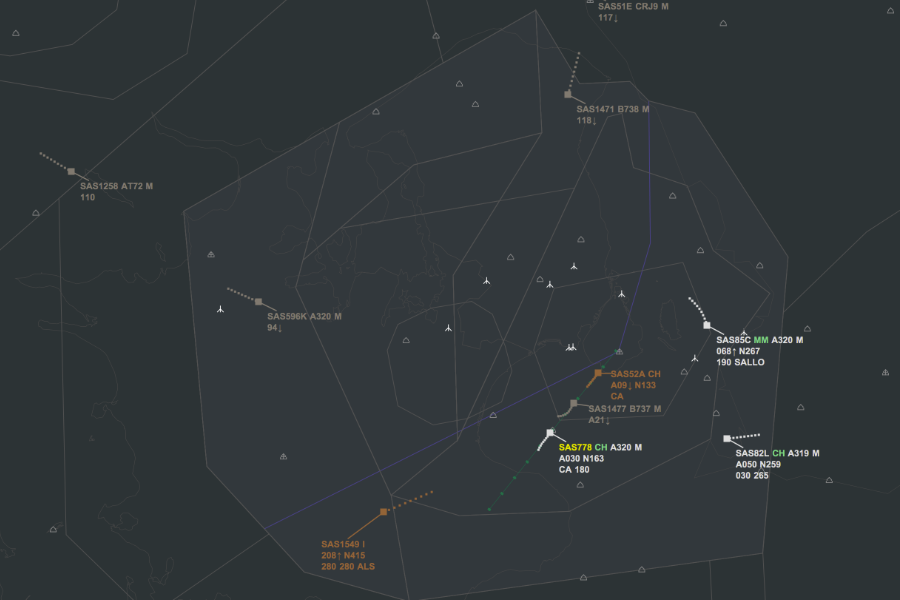 Sectors
A flexible approach to identifying sectors you wish to control allows you to add new sectors to your session or release sectors as traffic levels change. This creates a more fluid way of sharing responsibilities for sectors with other controllers.
Coordination
Our integrated voice client provides an intuitive and efficient way to manage coordination between controllers.